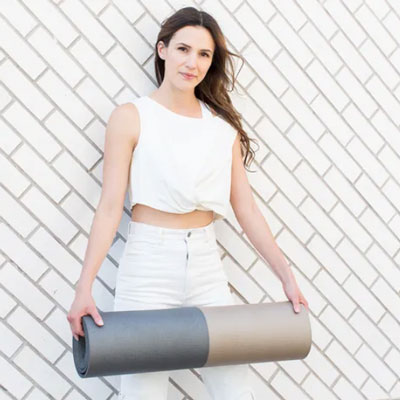 All Kinds of Binds – Longasta, Costa Rica
About This Live Yoga Session
This yoga class is fun and interesting and will keep you engaged throughout. 'All kinds of binds' is a perfect description for this class which includes supine, seated, standing and balancing binds. Every posture in this class prepares your body to practice binds on all levels - yoga postures include bound side angle, bound garland, bound extended side angle.
About Adriene Mishler
Adriene Mishler is an international yoga teacher, actress, writer, and entrepreneur. On a mission to make tools for mental, emotional, and physical health accessible for all, she hosts the YouTube channel Yoga With Adriene, an online community of over 10 million subscribers. Yoga With Adriene provides high quality practices on yoga and mindfulness at no cost to support and inspire people of all ages, ethnicities, and backgrounds across the globe. YWA was recognized by Google as the most searched workout of 2015, and is practiced in homes, offices, and schools worldwide. 
Recent Live Yoga Sessions